Step one
Click on the hosting icon it's the one on the left of the two I have circled.The green one with what looks like a sheet of paper stuck to it.
Step two
Browse to the picture you want to upload from your PC by using the "Browse" button on the dialogue box pictured here.Just hit Browse find the picture you want then hit host it.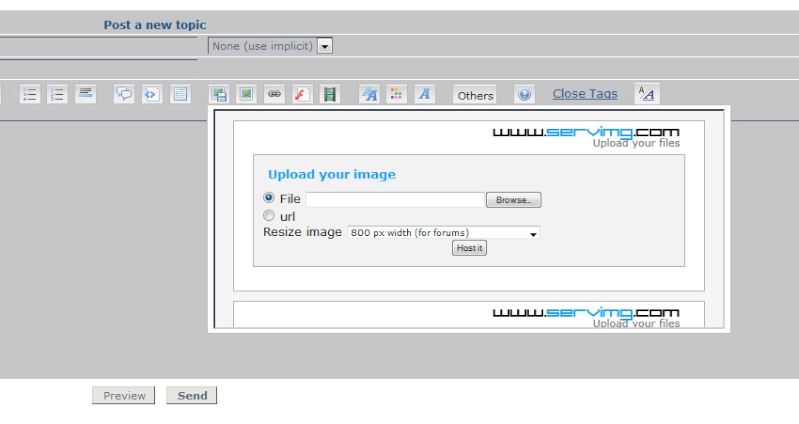 Step three
You then get another dialogue box that looks like this.Hit copy [circled] then right click on the highlighted text and hit copy.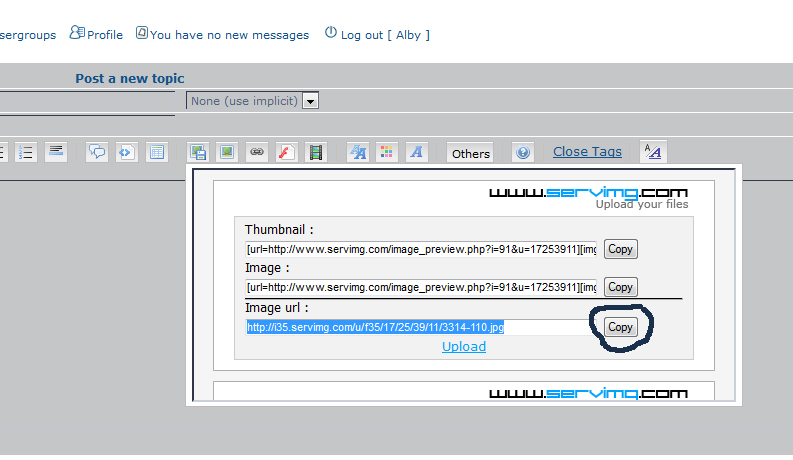 Step four
Click on the second of the two green icons [circled] ,right click on the space in the dialogue box then hit paste then hit OK. you should have an image code in your message.